Caring for Your Ortho-K Lenses
Inserting your lenses:
Removing & cleaning your lenses: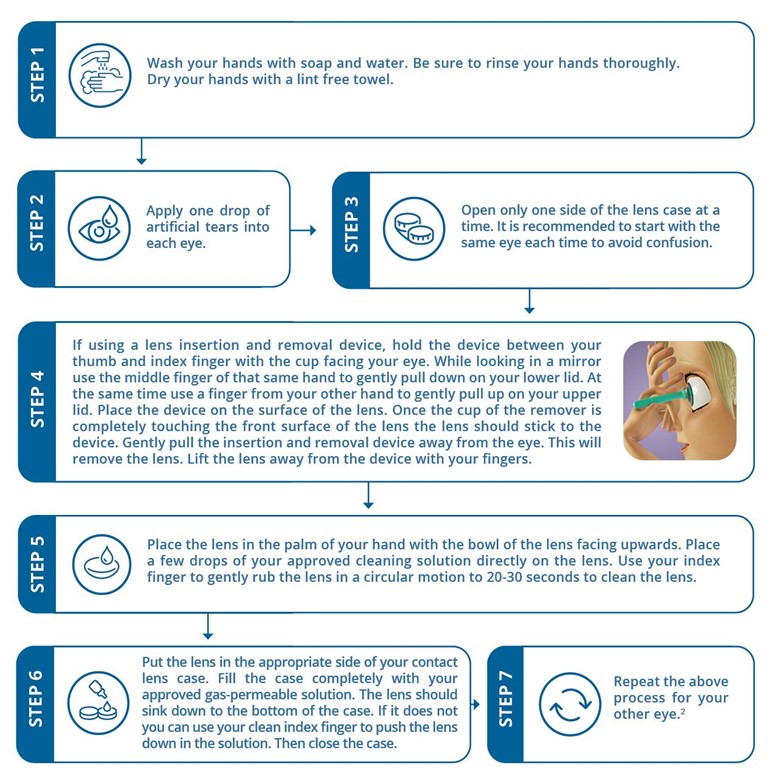 To see these methods in action, feel free to check out this video!
Important to Remember: 
Fill lens with solution to the brim prior to insertion.
In order for the treatment to work, it is important to have a minimum of 6-8 hours of sleep every night.
Make sure that the lenses are always centered correctly. If not centered the following morning, re-center before removal and contact us for follow up to check lens fit.
Lens must be moving before removal. If the lens is not moving, add a few tears until they move freely with the blink of the eye.
Stop lens wear if you experience persistent discomfort or redness.
Always check your contacts for any cracks, chips or scratches to the lenses. If any damage is found, stop use of lenses and contact our office about a replacement set.
For any other questions, please feel free to call or text the office at (714) 841-9888.
In the event of an emergency, please contact Dr. Smith at his direct line (562) 537-1173.